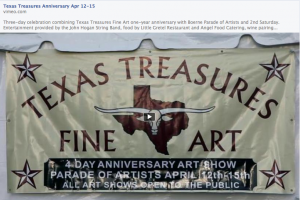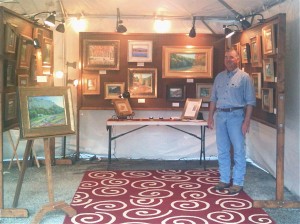 During the 16th Annual Boerne Parade of Artists, many artists including David N Camp were able to surprise gallery owner Johny Rosa with their congratulations and best wishes on such a successful gallery, and its 1st anniversary!
Filmographer, Pat Whitty produced a wonderful montage of anniversary events held at Texas Treasures Fine Art Gallery in Boerne, TX.
Enjoy this video-well worth the time!